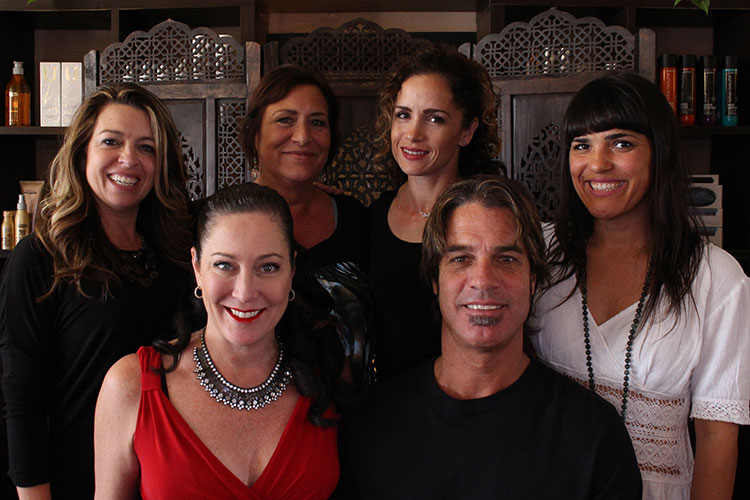 About Our Salon
Eclips is a family-owned salon and spa. Eric and Colleen Baker opened Eclips hair salon in 2005 and expanded to add the spa in 2009. Together they have more than 30 years of experience in the industry and it is obvious that they both absolutely love what they do. At Eclips Salon and Spa, the stylists are always up to date with the latest fashion and style trends through individual study and continuing education. Each stylist has their own areas of expertise. Whether it is precision cutting, superior highlighting and color, keratin treatments or hair extensions, Eclips promises that you will be in experienced hands.
The hair salon is chic yet casual and open to all ages. For a more Zen and completely relaxed atmosphere, you can walk 3 feet out the back door to the adjoining but separate spa. That is where Colleen and her team of expert technicians take care of advanced clinical skincare, massages and body treatments, nails and make-up. The carefully designed space is quiet, tranquil and perfect for a kid-free ladies' day of exquisite pampering.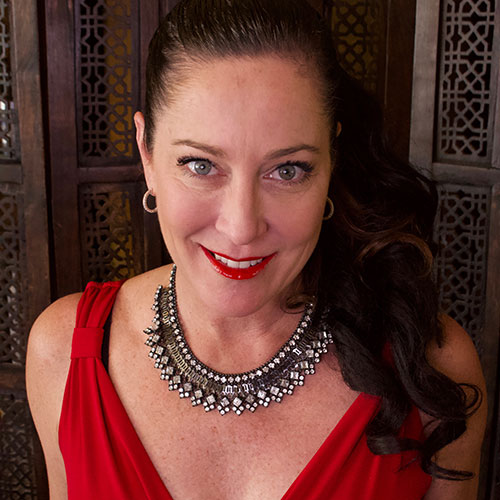 Colleen
Co-owner of Eclips Salon and the spa's designer, Colleen has been a specialist in the industry for 32 years. She's been called the "Brow Guru" by many in Central Florida for her exceptional eyebrow waxing and shaping.
Her advanced training in clinical skincare has allowed her to treat her customers to a customizable variety of treatments which create flawless results. That reputation is only matched by her nail specialties. Her manicures and pedicures are known for lasting twice as long as any walk-in establishment. She is uncompromising in the cleanliness and sterility of all tools and equipment used in the spa and salon, and that same care and attention to detail comes through in all of her services.
Colleen is also an experienced and incredibly talented make-up artist. She has perfected make-up application for weddings, runways, high-definition clients or just a girl's night out. Her work has been published in Playground Magazine and ESPN the Magazine Body Issue among others.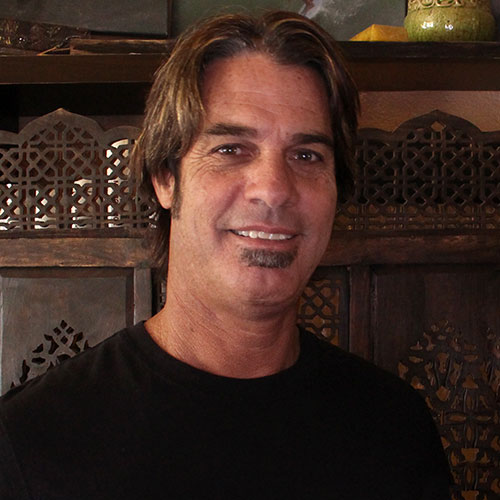 Eric
Eric is the co-owner of Eclips Salon, and he is the lead hair technician with over 34 years of experience. His passion for doing hair is evident from the moment you meet him, and his extraordinary talent and outgoing personality make him a stylist who people want to keep coming back to. He is a passionate family man who takes pride in maintaining a family-friendly vibe in the salon. He has the ability to connect with his clients on a personal level, and makes every single person feel special, comfortable, and confident in his abilities.
While Eric's specialties are color and highlights, he is also extremely skilled with color corrections, micro-bead hair extensions, and men's cuts. He specializes in all highlighting techniques, and he thrives to be the best while continuing to learn cutting-edge skills through extensive continued education. He has a special technique for enhancing a client's color using natural tones, while maintaining and preserving the integrity of the hair.
Eric's greatest passions are his family, the ocean, surfing, and making people feel and look beautiful.
Terri Bennett
As a stylist and Artistic Educator in the Orlando area. I value the opportunity to share and connect with the community. Helping others to grow through communication, resources, approach, foundation and technique. "Imagine All That You Can Be" is my passion. I have been spreading my love and gifts for 30 years in the state of Michigan and Florida. I cannot imagine being more fulfilled doing anything else. I am certified in the technique of craft coloring, cutting, and styling and teaching methodology . My greatest reward comes from helping others feel good about themselves.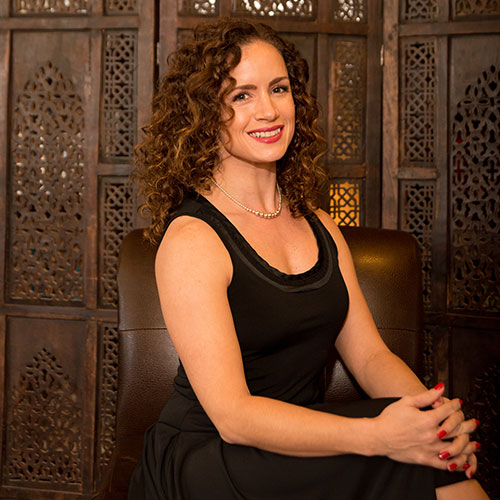 Dyani Genovese
Dyani began her career in Maine in 2000. She worked at a high-end day spa there for 4 years before making the decision to move to Florida. She has been providing exceptional manicures and pedicures in Winter Park and Orlando ever since. She has a wonderful, loyal clientele who come to her for her attention to detail, professionalism, and positive, laid back personality. Dyani specializes in manicures and pedicures on natural nails, as well as Shellac and hand-painted nail art. Her clients love to feel relaxed and comfortable while receiving meticulous services. Her love for the business stems from the personal connections she has the opportunity to make each day.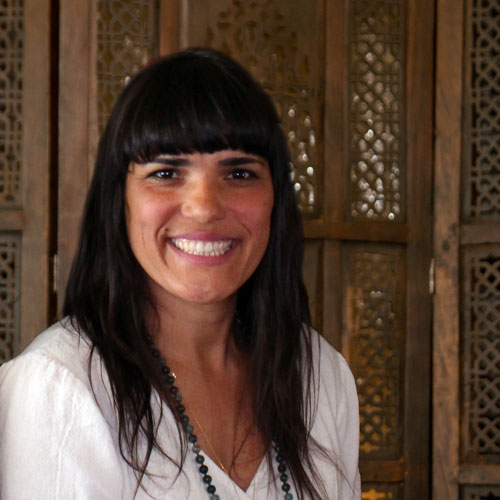 Mel Rose Batista
Licensed Massage Therapist #MA82129 graduate from Florida College of Natural Health and Art4healing Certified from Brandman University California
Why I do what I do: Because each of us have an Original Medicine. Each of us is unique in shape and form. We each offer something that is needed in the world that comes through us unlike the way it comes through any other. Each one of us has unique needs, desires and goals. I approach each session as an opportunity to work together to design a session that is as individual as you are, using the best tools, techniques, education and encouragement that will bring you the most benefit and balance.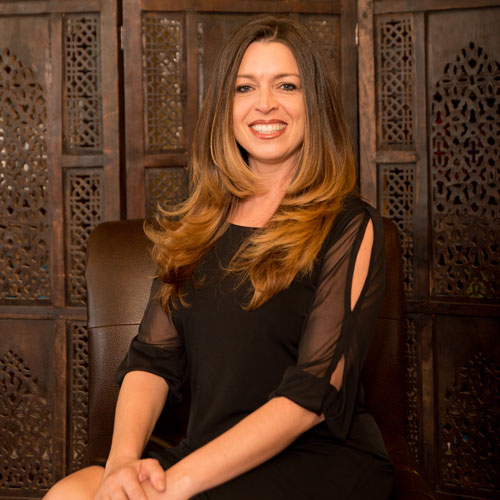 Laurie Bruce
I have a true passion for the art of hair. I was exposed to the arts in New York City as a small child. The creative impression that left on me, led me to becoming an art student in college. In 2000 I began to pursue my artistic career in hairstyling. I love precision cutting and truly enjoy all the latest highlighting techniques and how color has evolved into a true artists visual creation . I have a wonderful time connecting with my clients and keeping up with their families. I am a mother of 3 and love my babies. I am looking forward to having the opportunity to do your hair and make you feel beautiful. God Bless.
Rejuvenate Your Skin & So Much More!